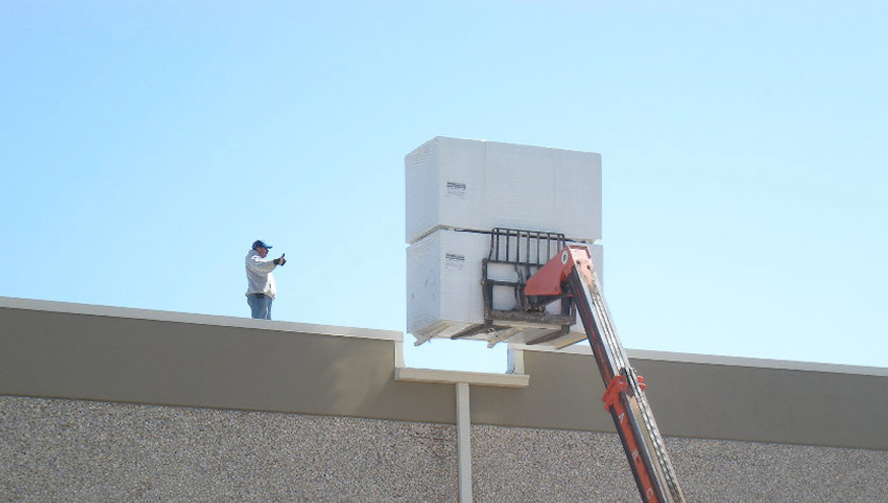 Built-up roof (BUR) membranes have been in use for more than a century. They are also known as "tar and gravel" roofing system. Typically, in Built-Up roofing systems, asphalt or bitumen is applied between layers of roofing felts. Roofing felts are reinforced with organic or glass-fiber mats and are usually about 3 feet wide. Generally, coal tar, asphalt or cold applied adhesive are used as bitumen.
The cold adhesive is a solvent based asphalt and does not need to be heated to apply.
These multiple layers provide a very high resistance to water and extreme weather conditions such as wind, snow and hail.
Benefits of Built-Up roof systems:
Multiple roofing layers offer great protection.
Their strong traffic durability, speed of application and ease of repair make these systems highly cost effective.
Gravel application on a Built-Up roofing system serves to protect the membrane from ultraviolet rays and acts as a ballast to support the roof.
Our expertise in built-up roofing systems renders us the confidence to undertake even the most challenging roofing repairs and maintenance services. Try our services to experience exemplary customer service.