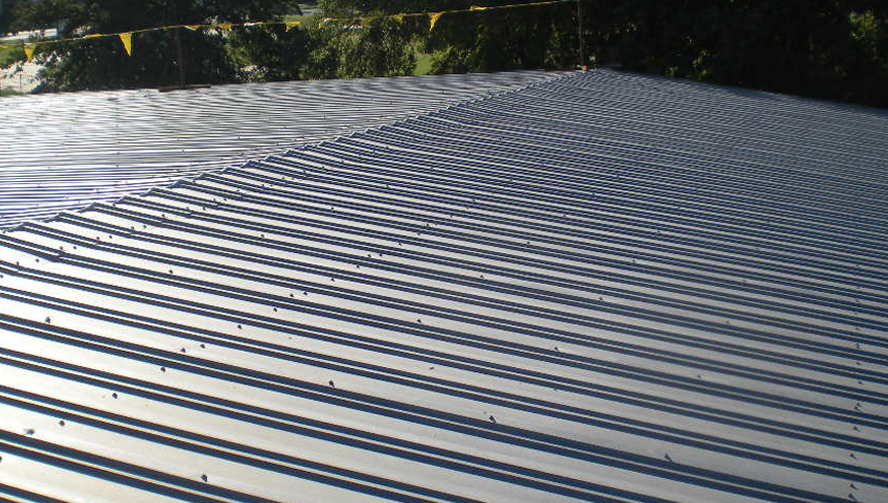 Unmatched durability, flexibility in design and low-cost maintenance make metal roofing systems the staple of commercial roofing markets. Metal roofing is being increasingly used in commercial as well as residential buildings. They are being used to make roof portions as well as complete roofing assemblies in buildings such as schools, banks, restaurants, housing blocks, industrial buildings and more.
Types of Metal Roofing Systems
Standing seam- Fasteners are concealed to give a nice clean look to the roof.
AP panel- Offers you the same look as standing seam without the cost. However the screws will show through on this roof. Mainly used for residential jobs, but they can also be used in commercial settings.
R-panel- Ideal for retrofitting, which means a lower job cost because the existing roof will not have to be torn off and thrown away.
U-panel- Often made with a heavier gauge metal, can be installed over an existing shingle roof.
Corrugated panel- These panels are folded to produce ridges and grooves.
Benefits of Metal Roofing System:
Available in a wide range of colors and designs.
Supreme performance in adverse conditions such as ice shedding, hailstorms and snow.
Protects from water damage.
Highly durable roofs. Last as long as they resist decay and mildew. Metal roofs require low maintenance and are cheaper in the long run.
Can be insulated with a radiant barrier effect. Fiberglass and foam blocks can be used to reduce energy costs. Can also provide noise insulation.
Existing roofs can be converted to metal roofs, saving the environment from unwanted wastes.
Our metal roofing specialists are right here to suggest you the best course of action. Whether it is a new construction, or you want to convert your existing roof into metal roofing, our specialists are always ready to offer the most viable solutions.