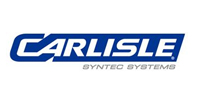 Carlisle Construction Materials (CCM) manufactures a complete range of roofing and waterproofing products for commercial and industrial buildings including single-ply roofing, insulation, waterproofing and air/vapor barrier systems focused on the weatherproofing and thermal performance of the building envelope. The company is the U.S. market leader in EPDM (rubber), TPO (thermoplastic) membranes and both polyisocyanurate and expanded polystyrene insulation boards. Through recent acquisitions in Germany and the Netherlands, CCM is now the leading European manufacturer and supplier of EPDM roofing systems and is well positioned to fully exploit Europe's anticipated growth in this segment.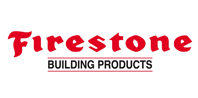 With a wide product offering that includes single-ply, metal and asphalt-based system solutions, Firestone Building Products is your provider of innovative product with outstanding warranty coverage. With outstanding performance capabilities and warranty coverage. EPDM Roofing Systems: Firestone's line of EPDM Systems, including RubberGard EPDM, Platinum EPDM and RubberGard R.M.A., has been the proven choice for nearly 30 years. TPO Roofing Systems: Firestone TPO Systems, including UltraPly TPO, Platinum TPO, ReflexEON TPO and UltraPly TPO XR, provide eco-friendly roofing system options and unsurpassed warranty coverage. Metal Roofing Systems: Design enhancement, energy efficiency and ease of use are just some of the features Firestone Metal Systems provide. Asphalt Roofing Systems: Firestone APP, SBS and BUR Asphalt Systems provide a variety of roofing solutions to meet any unique design and installation. Green Roofing Products: Firestone offers a variety of sustainable Green Systems and accessories, including garden roofing systems and photovoltaic (PV) systems. Insulation: From polyiso insulation to cover boards to composites, Firestone Insulation can be used to enhance any roofing system. Modular Systems: Firestone Modular Systems offer users an alternative to traditional construction projects. Roofing Accessories: The diverse Accessories line from Firestone includes QuickSeam Tape System, QuickSeam SA Flashing, AcryliTop Coatings, FillGard Pourable Sealer and Red Shield Pipe Supports.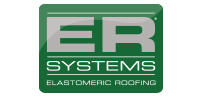 ERSystems (Elastomeric Roofing Systems, Inc) is an international leader in cool roof coating technology and a strong supporter of sustainable and renewable building technologies. ERSystems' highly reflective roof coatings are Energy Star certified, meet LEED requirements and have been used to restore millions of square feet of metal, BUR, single ply membrane, and foam roofing systems.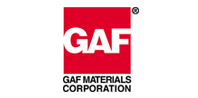 Founded in 1886, GAF has become North America's largest manufacturer of commercial and residential roofing. Professional installers have long preferred the rugged, dependable performance that only a GAF roof can offer, and have made our Timberline® Shingles with Advanced Protection® the #1 selling shingle brand in North America! Rated #1 in shingle quality by U.S. contractors and home builders.
But we're not just experts in residential roofing. Unlike some commercial roofing manufacturers who seem to have a "one-technology-fits-all" mentality, GAF's goal is to help contractors build their businesses by matching the right roofing technology to their clients' specific needs. We offer all major low-slope roofing technologies, including repair and maintenance products and roof restoration systems (often at half the cost of a new roof), as well as new roofing systems (BUR, MB, TPO, PVC, and composite systems).