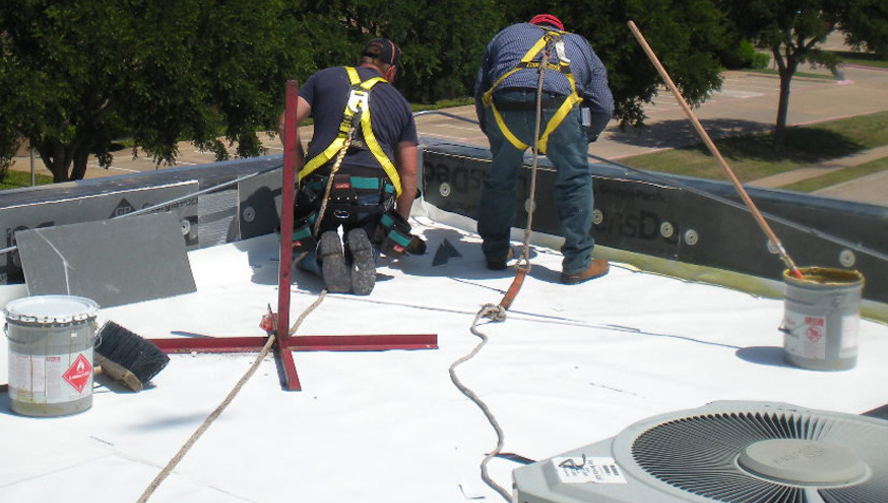 Install a heat shield for your roofing! SRCG's professional services can easily prevent roof of your residential or commercial property from heating up. Cool roof systems are known to reduce energy consumption and costs significantly. Ultraviolet (UV) rays from the sun are very well absorbed by traditional dark roofs. On a hot sunny day, this can increase the surface temperatures up to 160 degrees or higher. Eventually, the underneath cooling system becomes less efficient. White membranes or coating are used to reduce this heating effect.
The Cool Roof Rating Council (CRRC) uses two parameters- emissivity and reflectivity to check the effectiveness of cool roofs. The combined effect of these two parameters results into an overall new measure, Solar Reflective Index (SRI- a measure to check the roof's ability to reject solar heat). This ensures the positive effect delivered by the cool roofing system.
According to a Department of Energy study, building owners can bring down their cooling costs by 20-70 percent by installing cool roofing system. Some states are making it mandatory by passing legislation such as Chicago's Conservation Energy Code and Title 24 in California.
Benefits of a cool roof system:
Supports longer roof life and reduces roof maintenance cost
Dilutes the need for air conditioning, resulting in lower utility bills
Helps in meeting building energy efficiency codes
Leads to savings on tax credits imposed through local and state regulations